The year 2017 has been an adventure and a memorable year for the UGeek Club. We started off by launching our rebranded hybrid social network/blog and added new UGeek Squad members to our family, with all forms of new talents that finally launched our UGeek Branded gear.
Soon after launching our UGeek brand we headed to Phoenix Comicon our first con of the year. With our new brand models and our promoted correspondent Marvel J we went full on geek. Marvel J had some great interviews but here is one that stood out. Check it out below.
And one of our brand models Waverleigh Graff aka (Viksen Cosplay) helped launch our UGeek Brand and got us the feedback we needed to lead the charge of a UGeek lifestyle. Check out some of her shoots below. And make sure to follow her amazing work.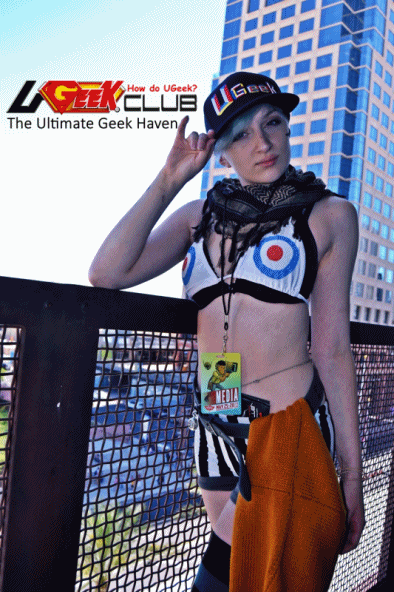 From there we set out to Las Vegas for our very first Evo Championship Tournament. This event was a first for us to cover and wow, I have a new found respect for professional competitive gamers. Check out the video below to experience a little of what we saw.
After heading back from Vegas I was able to go to one of my favorite cons in Arizona. Game On Expo is a video game convention that shows the culture of gaming. Such a fun event that I loved so much. Check out a little of what I saw.
And for our last two cons, we had our Photographer in Long Beach that headed to the Long Beach Comic Con and did some amazing photography check it out below.
And our last convention for the year was Phoenix Fan Fest a small comic con. This con is a smaller more personable comic con that had its moments. It was a nice con to end the year with. Check it out below.
The UGeek Squad had a great time covering all these Geek Havens. It's crazy to see all the geeky events that fill our hearts with nothing but joy and memories for us geeks. And here at the UGeek Club we appreciate the chance to cover all these events for you UGeeks. And 2018 will be bigger and better for us to show you what being a UGeek is all about. So many plans with new UGeek Squad members to show you all how we geek. Thank you again for all the support and memories that bring us geeks together as uneek geeks. Happy New Years from the UGeek Squad and like always keep on geeking on.
Re-posted from 12/31/17