Yuuma, a normal human, begins dating an anthropomorphicTyrannosaurus rex named Churio, and must deal with the problems that dating a humanoid dinosaur entails.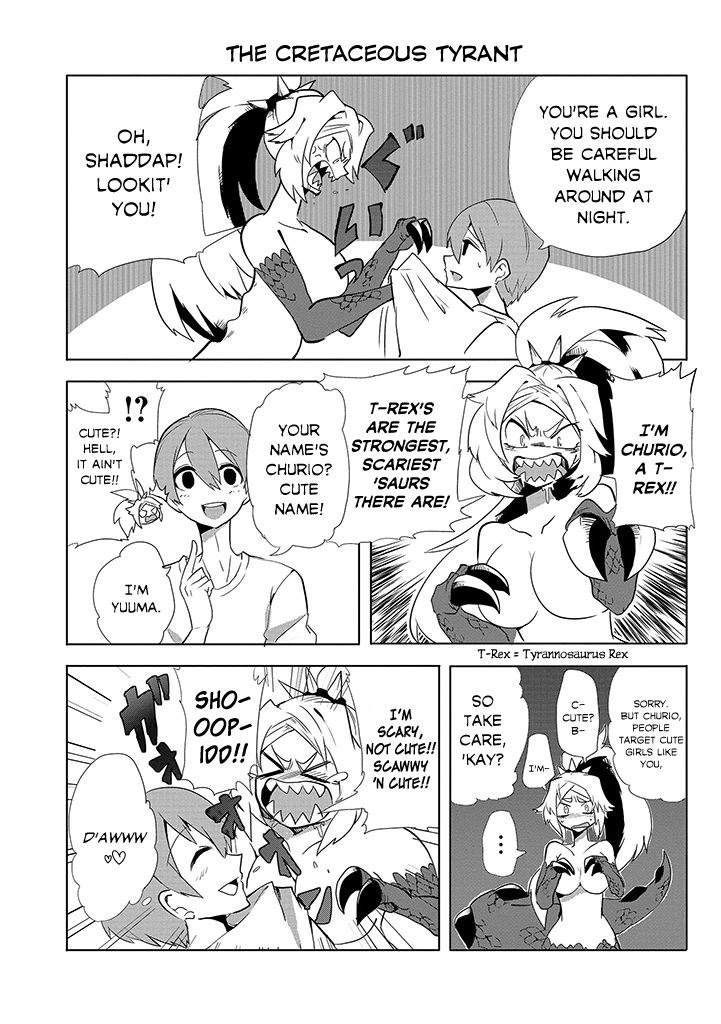 As silly as the premise of this manga is, it is just as funny as you would think it to be. It starts off a bit slow in the beginning, the guy crushes hard on the T-rex and she is pretty much oblivious to the fact that he likes her. The story through the first book picks up well though and has some good laugh out loud moments. The art is very nice and there are other characters introduced as the story progresses. The story is laid out in short story panels like popular manga, Lucky Star or even Chi's Sweet Home, if you happen to have read either of those.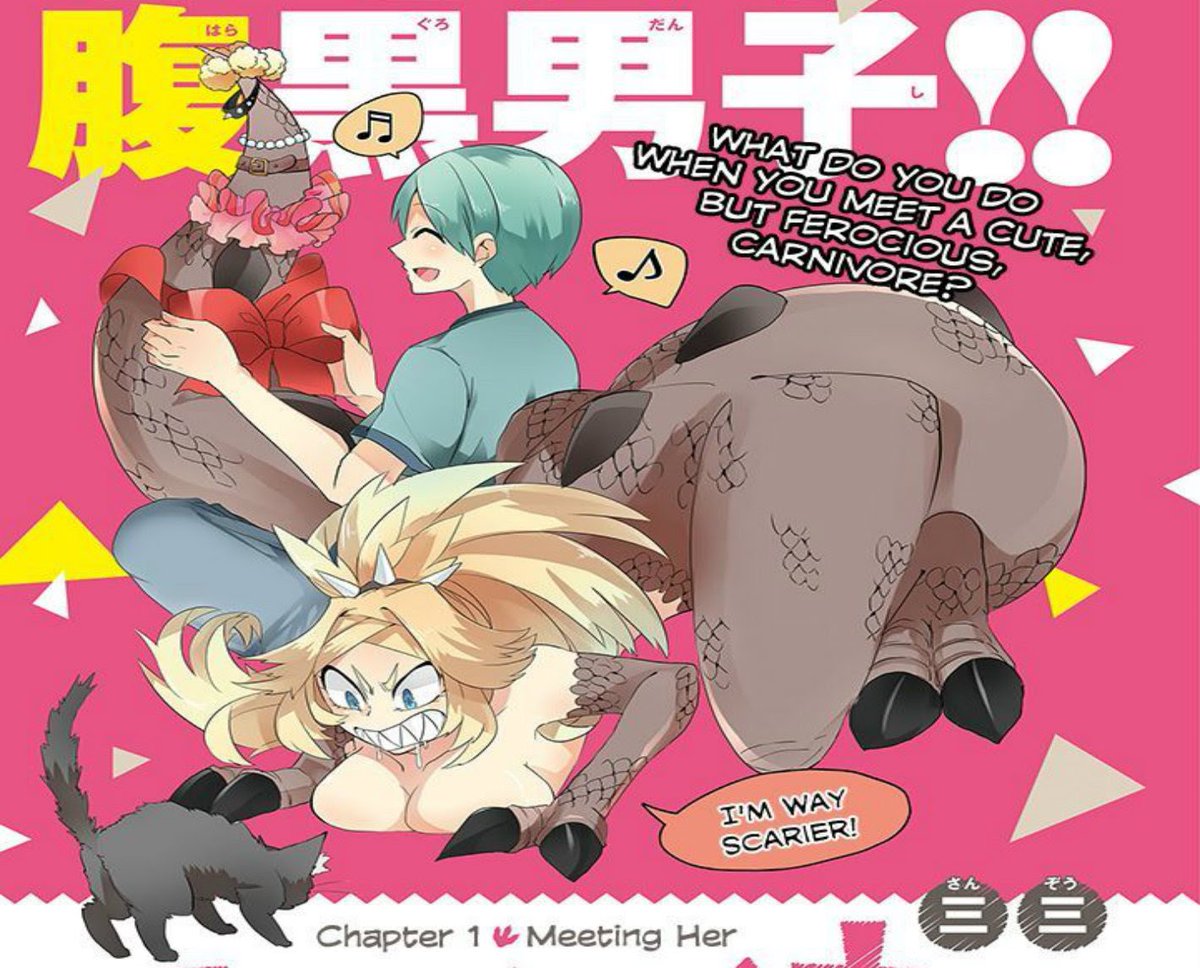 If you tend to like humorous, romantic, oblivious comedy, this manga is for you. The story looks to be a good one and I certainly am looking forward to reading more of the manga as it releases. The fact that there is a species gap doesn't really phase the story at all. Monster girl stories seem on the rise now a days as well, this is my starting point for such stories. I intend to keep an eye open for any more good ones and I am always up for recommendations by you, the reader. Feel free to stop by a bookstore or even check out your local library to see if they have picked up this title, it is well worth the read and money spent! Until next time, Ugeek On!
How do Ugeek?
Name: Heline "Red" Johnson
Title: Administrator
Email: red.ugeek@gmail.com
Re-posted from 3/21/17